The Villa, has a romantic and vintage style, is located in a very panoramic hillside position, it overlooks the bay of Sorrento, the sea below, the rocky and tree-lined coast, the Vesuvius, the islands and the city of Naples on the horizon, between the blue of the sea and the sky. In an ideal location, not far from the center of Sorrento and the beaches, surrounded by greenery, between the scent of the trees and the sea breeze, you can hear the song of birds in peace, ideal for those who need privacy and tranquility
The Villa, has a romantic and vintage style, is located in a very panoramic hillside position, it overlooks the bay of Sorrento, the sea below, the rocky and tree-lined coast, the Vesuvius, the islands and the city of Naples on the horizon, between the blue of the sea and the sky. In an ideal location, not far from the center of Sorrento and the beaches, surrounded by greenery, between the scent of the trees and the sea breeze, you can hear the song of birds in peace, ideal for those who need privacy and tranquility
Let yourself be tempted by the many culinary specialties of our land. Neapolitan food is prepared with excellent products that you can find on the Amalfi Coast and in the hinterland of our region. Stoll along the streets of Sorrento among thousand colors and scents, where lemons, sweets, pizza, pasta, mozzarella and tomatoes are the protagonists. Enjoy the wine of Vesuvius and the Amalfi Coast, already famous in ancient Roman times. You can't help but delight yourself with seafood.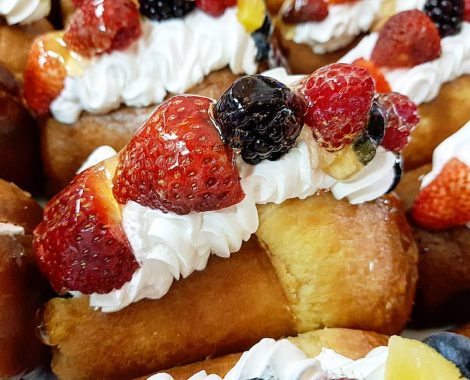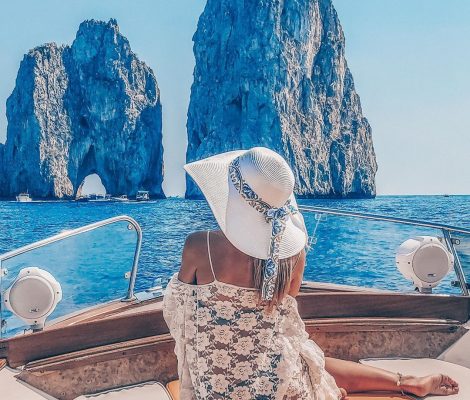 The Villa is located in a center of gravity compared to its territory. You can easily reach the most renowned areas and villages of the Amalfi Coast, such as Positano, Ravello, Amalfi, or the city of Naples with its hundreds of churches and dozens of museums, Pompeii and Herculaneum ruins, the Greek temples of Paestum. In addition you can choose different trekking routes, the renowned Path of the Gods, Punta Campanella, or you can visit the top of the Vesuvius. But the most suggestive trip is definitely by sea, reaching the beautiful island of Capri where you can go shopping in the luxury boutiques. The Amalfi Coast, Sorrento in particular, are famous for events. Professionals and expert in the wedding planning have been able to make your moment unique and unrepeatable for many years.
Our Villa has always been considered one of the most panoramic in Sorrento, if not the most panoramic one. From our terraces you can admire the town of Sorrento, the marinas, its bay, the coast that crosses Vesuvius and reaches up to Naples, and then stand out in the sun between the islands. You can enjoy a play of colors, always different, from day to day, hour by hour, from morning to sunset, in the evening the thousand lights of the gulf blend with thestars. As reported in many reviews, the panorama of our Villa is a show that will leave you breathless and will be kept in your heart for ever.
"what you can do on vacation"
If you really want to leave our splendid Villa …  You can go by boat to Capri, Positano and Amalfi, you can go for a swim or on the beach, you can go trekking. You can visit our fantastic museums, you can go to the restaurant, you can visit our beautiful Cities of Art, you can take the cable car and go to the mountains.